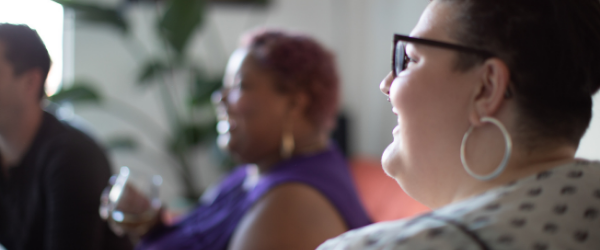 Have you ever had a question and didn't know where to find the answer? If so, you've come to the right place.
What if I don't have insurance?

Insurance isn't required to be seen at a Title X clinic or The Right Time health center. But if you have insurance, remember to bring your insurance card (MO HealthNet or private insurance). You also might be eligible for the state-funded Women's Health Services Program, which will pay for the cost of your family planning services.

If you don't have insurance, your Title X or The Right Time services will be free or low-cost. Your fee is determined by your household income and the number of people you live with.

Teens, if you don't have insurance, we'll only use your income (not your parents').

Let the clinic staff know if you're looking for a certain method or brand of birth control.

Are my services confidential?

Title X and The Right Time health centers are proud to offer high-quality, confidential, free or low-cost services.

What you discuss with your healthcare provider is totally confidential, except in cases where abuse is suspected (all of our healthcare providers are mandated reporters). Abuse includes physical abuse, incest, rape of a minor, coercion, etc.

Teens, we encourage you to bring your parents, but parental involvement isn't required to be seen at a Title X clinic.

Do your health centers provide LGBTQ+ affirming care?

Each year, we require all Title X and The Right Time providers to train on cultural humility. Many health center staff choose to focus their training on ensuring that their practice is LGBTQ+ affirming and we encourage continual learning in this domain, offering trainings on a regular basis to help bolster the affirming environment of our clinical network.

We encourage you to explore the health center websites or contact them directly with any questions about specific types of affirming care you're seeking. Anyone of any gender is welcome at our health centers! We are proud to serve you.

What if I've never seen a family planning provider before?

No worries! Whether this is your first time or your 100th, we're here for you.

Our Impact
Data from January 1, 2022 through December 31, 2022