About Title X
Title X (ten) of the Public Health Service Act was established in 1970 with broad bipartisan support. As the nation's only dedicated source of federal funding for family planning services, Title X provides high quality, confidential family planning and other related sexual and reproductive health services to low-income and uninsured individuals who may otherwise lack access to health care. Annually, the national Title X network provides healthcare to nearly 4 million adults and teens. The Title X program is administered by the federal Office of Population Affairs (OPA).
Services Offered by Title X
Contraception counseling and supplies
Wellness (annual) exams
Clinical breast and cervical cancer screenings
Sexually transmitted infection (STI) and HIV prevention, screenings, treatment, and immunizations
Pregnancy screening and counseling
Preconception care
Reproductive life planning
Basic infertility services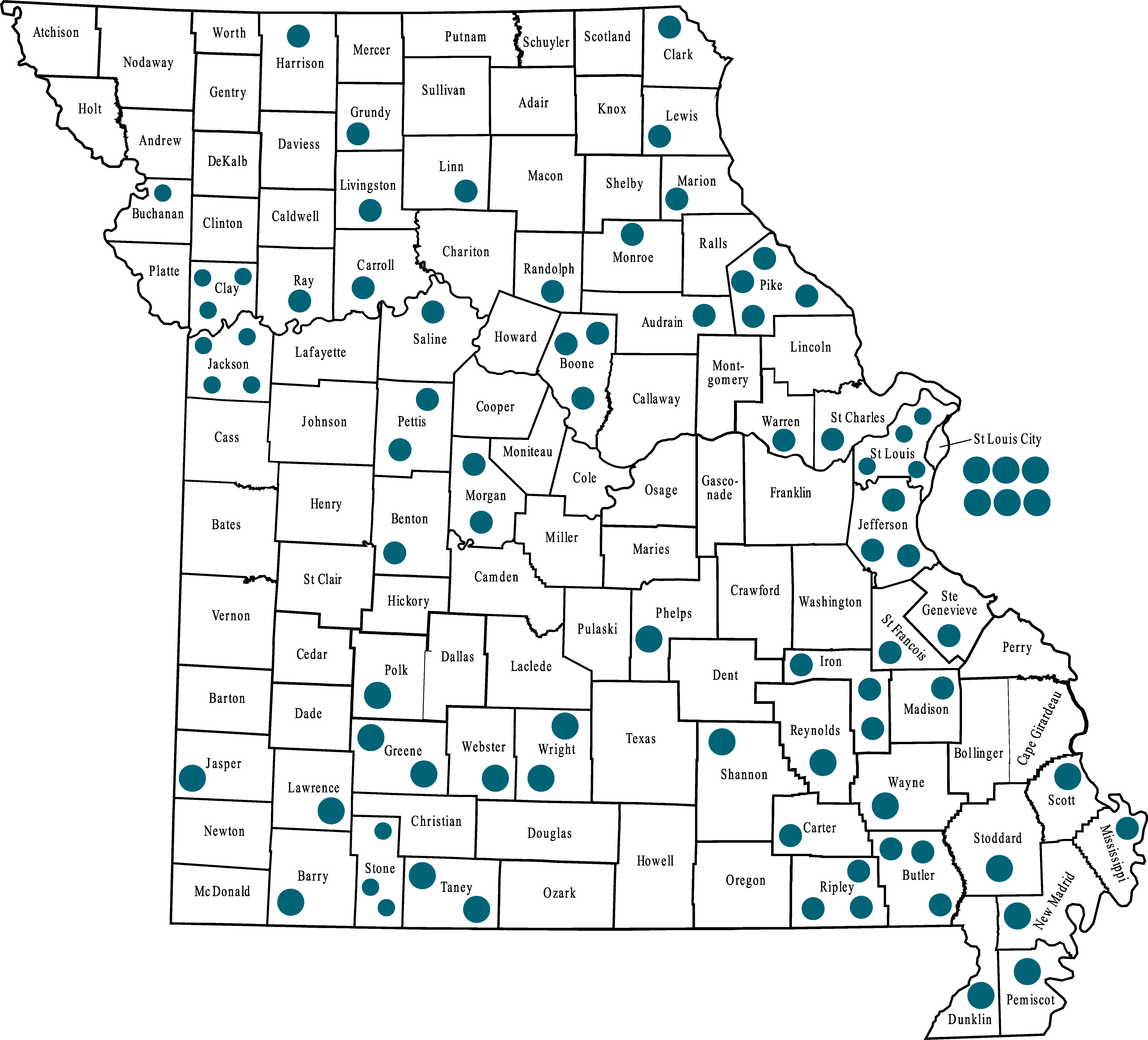 Title X in Missouri
Missouri Family Health Council, Inc. (MFHC) is the sole Title X grantee for the state, receiving federal funds that are re-granted to 65 healthcare clinics throughout Missouri to support the delivery of sexual and reproductive healthcare. In 2021, the Missouri Title X program and The Right Time initiative served 44,223 individuals.
MFHC's diverse Title X provider network includes:
Federally-qualified health centers (FQHCs)
Health departments
Community action agencies
Hospitals
Standalone family planning clinics

Our Impact
Data from January 1, 2022 through December 31, 2022