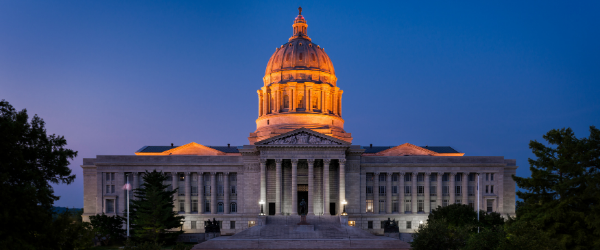 Our advocacy program seeks to increase health equity and access to quality healthcare by reducing the number of uninsured individuals, ultimately leading to better health outcomes for all Missourians; and advocating for policies that improve sustainability for safety net health centers.
MFHC's policy and regulatory priorities are:
Expand Medicaid for all low-income people and insure that Medicaid in Missouri is structured to provide the best care possible to all those who need it;
Streamline and improve the Women's Health Services Program;
Defend Title X from legislative and funding attacks; 
Improve insurance billing practices to ensure confidentiality for dependents and spouses when requested;
Increase access to sexually transmitted infection (STI) testing and treatment; 
Provide every young person with comprehensive sexual health education in public schools; and
Broaden access to contraception by requiring insurers to allow and fund 13-month dispensing of contraceptives.
Healthy Families Priorities
MFHC knows that a strong family means a stronger Missouri, which is why we're proud to lead the Healthy Families Priorities Coalition. We collaborate with health advocates across the state to engage stakeholders and advance a shared policy agenda that includes increasing access to family planning, improving infant and maternal health, reducing sexually transmitted infections, and ensuring access to sexual health education. Click here to view the Healthy Families Priorities.

Our Impact
Client data from April 1, 2019 through July 31, 2020